Malcolm Gilreath with Proactive Transportation Safety Services presented on active shooter preparation this month. We had some volunteer participation and although we joked and laughed in the classroom setting, we acknowledged this can be a serious and possible event we might find ourselves in.
Jorge Delucca with OSHA gave us a rundown on the fatalities in our state for the Fiscal Year of 2019. It is through information like this, along with discussions and input from OSHA and industry representatives that we are able to gather more crucial informant and develop plans and strategies to keep our workers safe.
John Carpenter with OSU Fire Service Training gave a Presentation on H2S this month and we had great discussion!
Our industry knows very well the dangers of H2S and it is always great to hear new information from other industries.
Oklahoma Department of Labor, Consultation Division shared a presentation over Consultation Service or OSHA Kryptonite
Tim Jenney with TEAM Professional Services, Inc. gave the Presentation this month and we had great discussion!
Tim's talk was over Drug & Alcohol use in the workplace, this is a very hot topic at our meetings with the recent changes in state laws and how this affects employees.
Safe + Sound Week was in August and we were able to participate as a group in a meeting. OSHA Area Director Steven Kirby led the meeting and gave the update from the Department of Labor. Steven encouraged us all to participate in Safe + Sound Week and many representatives performed meetings and stand downs in their own circle and companies.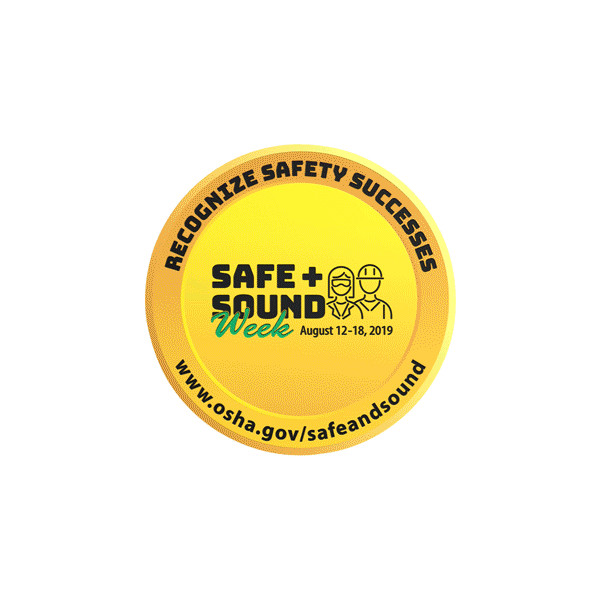 Tom Beddow with Oil Patch Chaplains gave our main topic in July. Tom's presentation highlighted several interesting factors which impact how we react to major catastrophes and incidents in our industry.
Jorge Delucca at OSHA gave us an alarming update on work related incidents occurring so far this year. We are reminded that our jobs as Safety Professionals are extremely important in ensuring the safety of our men and women working not jut in our industry, but other industries as well.
Ryan Rosa with Union Pacific gave our monthly presentation in June.
Ryan gave us insight into how the Railroad Industry and our Industry are related and how it is up to both sides to keep workers safe when it comes to Railroads.
Arthur Smith, gave us statistics and data concerning Silica Dust and worker exposure. We had OSHA representatives present to give clarity on questions we had and we had the opportunity to meet other professionals who face similar scenarios and incidents as we do.
Our "Good Guy" Jorge Delucca at OSHA gave us a brief update but also opened up and shared personal stories about the recent weather incidents.
National Safety Stand-Down (To Prevent Falls In the Workplace), May 6th - 10th
Jorge Delucca shared his presentation of statistics from DOL regarding Oil & Gas Fatalities.
National Safety Stand-Down (To Prevent Falls In the Workplace), May 6th - 10th
January 2019 Meeting
OSHA Update
5th Circuit decision upholding OSHAs ability to cite using the multi-employer worksite policy in TX, LA, and MS.
Applicable CPL.